MR ZAVEN DIMITIAN (DERDIYAR) (1924-2016) – FUNERAL ANNOUNCEMENT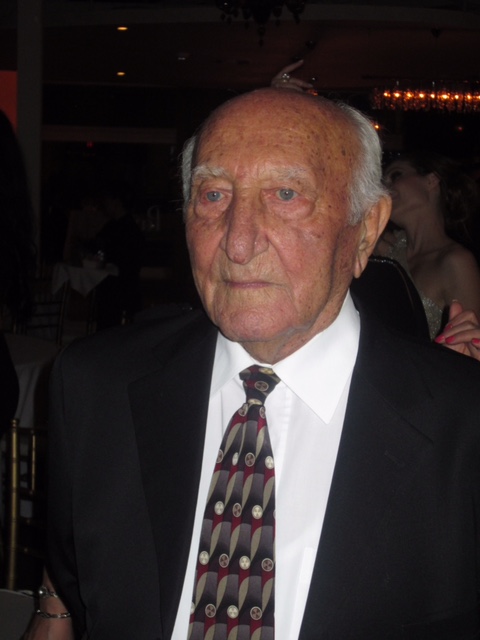 MR ZAVEN DIMITIAN (DERDIYAR)
(ZARA 1924 – DECEMBER 2, 2016)
—
SURVIVED BY:
HIS WIFE: PARIS DIMITIAN
—
HIS CHILDREN: MANUSAK & GOYRUN CEMCEM
VARTUHI DIMITIAN
ARA & ERLIN DIMITIAN
—
HIS GRANDCHILDREN: ANET & ARI DEMIR & CHILDREN TALIA & LENA
ARLENE DIMITIAN
CAROLINE DIMITIAN
—
HIS SISTERS: AGVEN HALLUKSEVER
ARMEN & KEGAM CEMCEM
YERCANIK KUYUMCU
—
HIS SISTER IN LAWS: YOGAPER DIMITIAN
HAYGANUS COGAN
—
BROTHER IN LAW: BOGOS & SINORIK DOGRAMACI
—
NIECES & NEPHEWS: MURAT & OJENI HALLUKSEVER & CHILDREN
HAMPAR & ALIS DERDIYAR & CHILDREN
VARUJAN & YERCHANIK DIMITIAN & CHILDREN
NUBAR & AYDA CEMCEM & CHILDREN
HAYGARAM CEMCEM & CHILDREN
LERNA KUYUMCU
LINDA KUYUMCU & CHILD
—
IN LAWS: HOVAGIM & HILDA SAHAKYAN
—
EXTENDED RELATIVES: GURLEK, KOLYOZYAN, BOYACIYAN, KAPANMAN, BAKIRCI,
DUHANCIOGLU, BERKSANLAR, DEMIR, ZARMANOGLU, SUNA,
MATOSSIAN & INJEIAN FAMILIES.
—
With great sorrow, we announce the passing of our beloved:
MR. ZAVEN DIMITIAN (DERDIYAR)
FUNERAL AND BURIAL SERVICES ON
TUESDAY DECEMBER 13TH 2016 AT 11:30 AM AT
FOREST LAWN MEMORIAL PARK CYPRESS
4471 LINCOLN AVE. CYPRESS, CA 90630
—
A MEMORIAL LUNCHEON WILL TAKE PLACE FOLLOWING THE CEREMONIES AT GOLDEN NIGHTS RESTAURANT
7115 BEACH BLVD. BUENA PARK, CA 90620
—
IT IS THE WISH OF THE FAMILY THAT IN LIEU OF FLOWERS,
DONATIONS IN HIS MEMORY BE MADE TO:
ETCHMIADZIN CHILDREN'S FUND (E.C.F.)
OR
ORGANIZATION OF ISTANBUL ARMENIANS
—————————————-
ON BEHALF OF OIA BOARD OF TRUSTEES, OIA EXECUTIVE COMMITTEE AND ALL THE COMMITTEES,
WE CONVEY OUR HEARTFELT CONDOLENCES TO:
PARIS DIMITIAN
MANUSAK & GOYRUN CEMCEM
VARTUHI DIMITIAN
ARA & ERLIN DIMITIAN
ALSO ALL RELATIVES AND FRIENDS.
—————————————-